Want to Become the Go-To Provider for Pioneering Molecular Glue Drug Developers Striving to Reach the Clinic?
The molecular glue field is drawing in new and distinguished organizations across pharma, biotech and academia in a race to become first-in-class. To achieve this, they need support in assay development, AI systems, reagents, screening, imaging, and preclinical to clinical CRO services and solutions.
The 2nd Molecular Glue Drug Development Summit is your outstanding opportunity to showcase your expertise and benchmark your brand as a key solutions provider and thought leader through our bespoke commercial packages.
Benefit from Market Intelligence
With the surge of molecular glues, hear how and where pharmaceutical giants are searching for services and solutions to facilitate their efforts to identify, design and develop molecular glues and match how your business can provide premium services accordingly
Showcase your World-Class Solutions
Benefit from pre- and post-conference exposure to our comprehensive molecular glue community and increase market share through unique branding formats. Also, differentiate your discovery, preclinical, translational and developmental services from other solution providers to differentiate your business from competitors
Generate Commercial Collaborations
With an all-encompassing room full of drug developers and decision makers dedicated to developing novel molecular glue candidates targeting a spectrum of indications, meet prospective clients during structured networking breaks, bespoke meetings and more informal networking receptions
If you offer relevant services and would like to leverage your company within the molecular glue space, contact us to discuss a bespoke commercial package to promote your brand at this year's 2nd Molecular Glue Drug Development Summit.
For more information, email sponsor@hansonwade.com or download the full event guide here.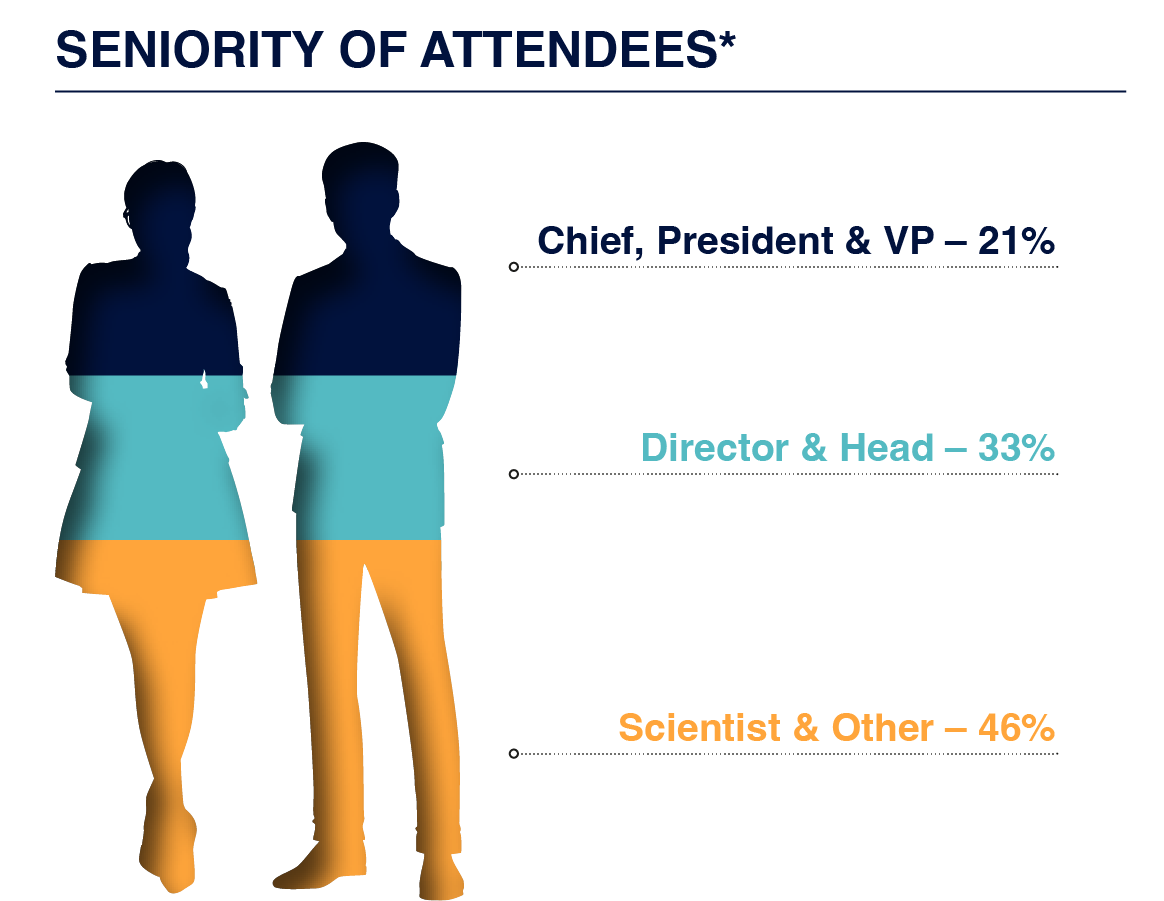 *Statistics Taken from the Inaugural Molecular Glue Drug Development Summit 2023